Greetings from Accra! I have been attending meetings for gender, youth, and development and have been elected the representative for Volta Region. It means I will be doing alot of youth empowerment and gender empowerment work, which I am very excited about. I'll keep this short and allow you to (hopefully) enjoy some pictures. I know it has been along time, but alas...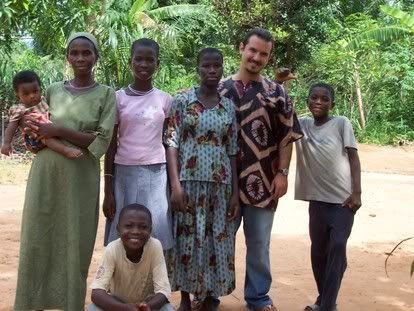 Safowa Gifty with her aunt & cousins (and myself)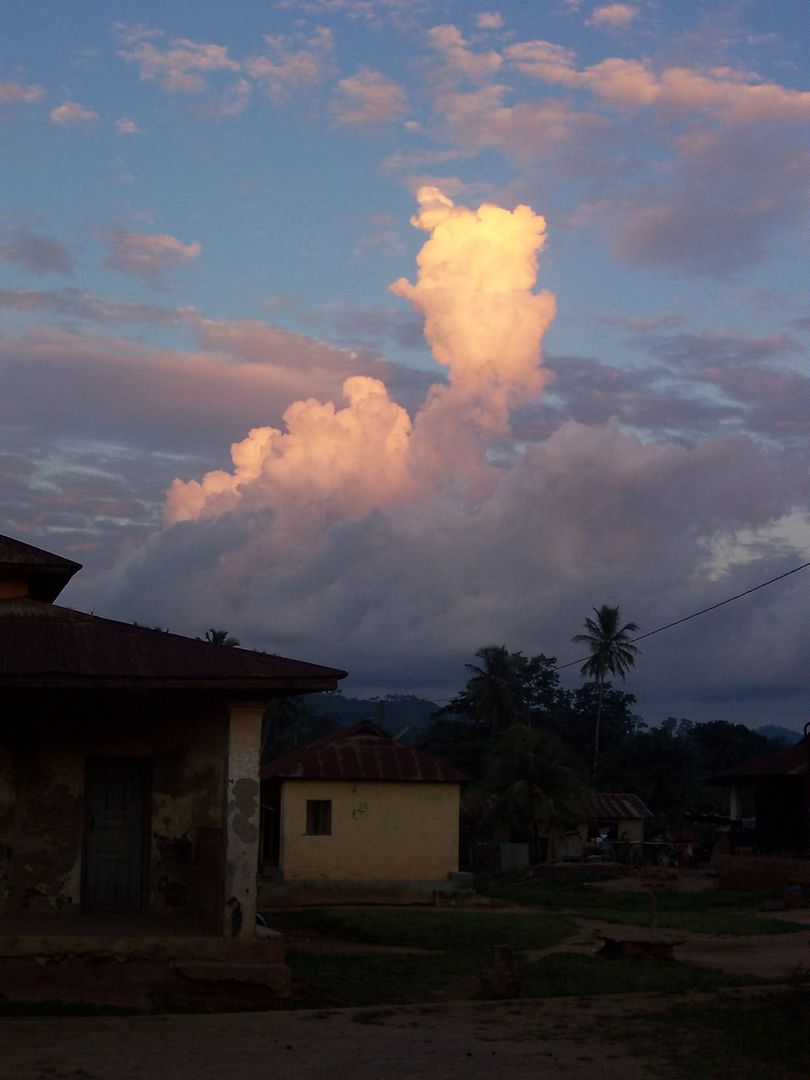 A rainy-season sunset



Drinking palm wine at the chief's 45th anniversary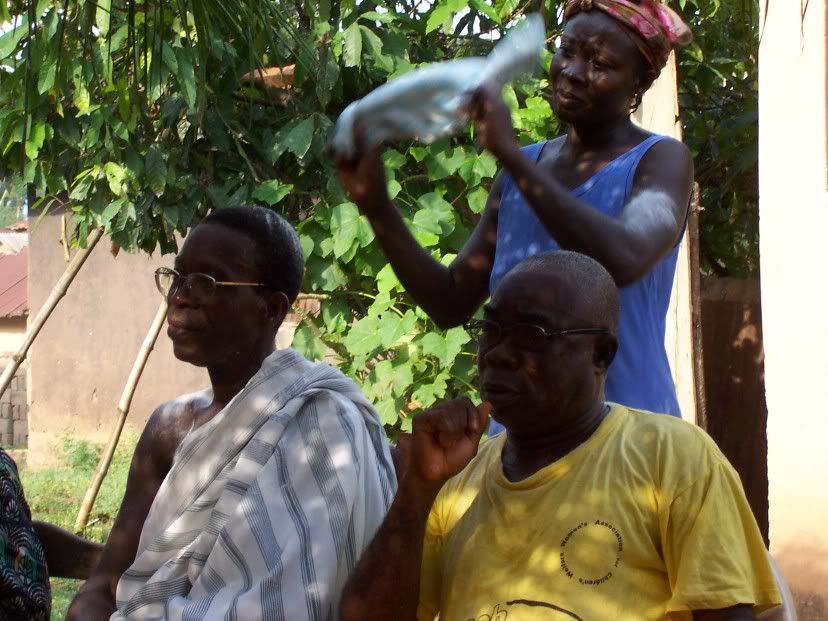 More of the chief's 45th anniversary...



This is what a grasscutter looks like... mmmmmmm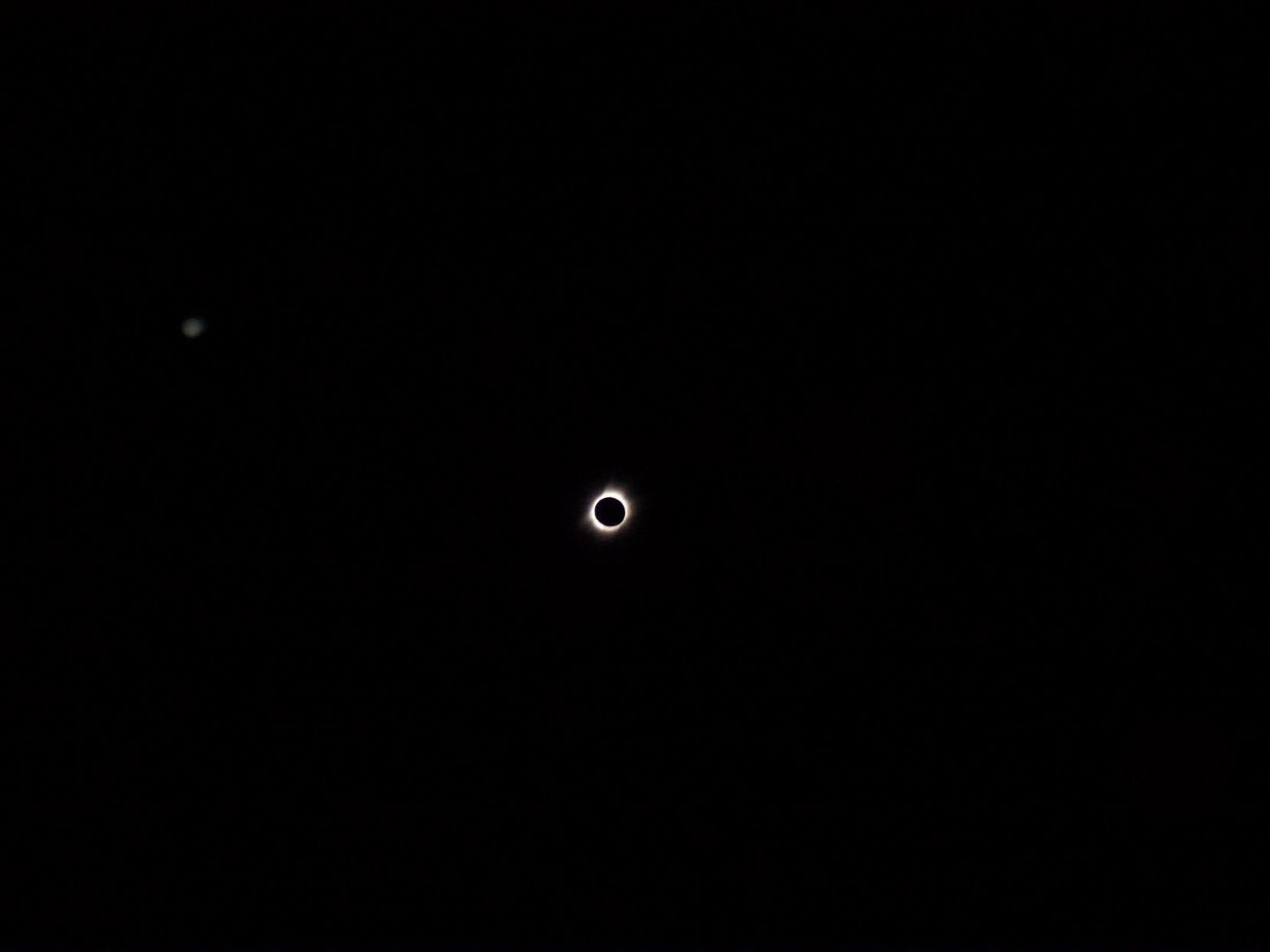 Full solar eclipse. Feel free to zoom in. The sky was this black.



This is the power tiller we just received from the Ministry of Agriculture. The structure in the background will house the corn mill, cassava grater, and rice huller



These are my students doing some traditional dancingn at a festival



Slaughtering a ram as an ancestral sacrifice. This tree is believed to be the "soul" of the village. If misfortunes are happening in the village it is probably because the tree is being neglected. I could get Durkheimian about this one and argue that the true is a symbol for the village itself.. but I'll spare you